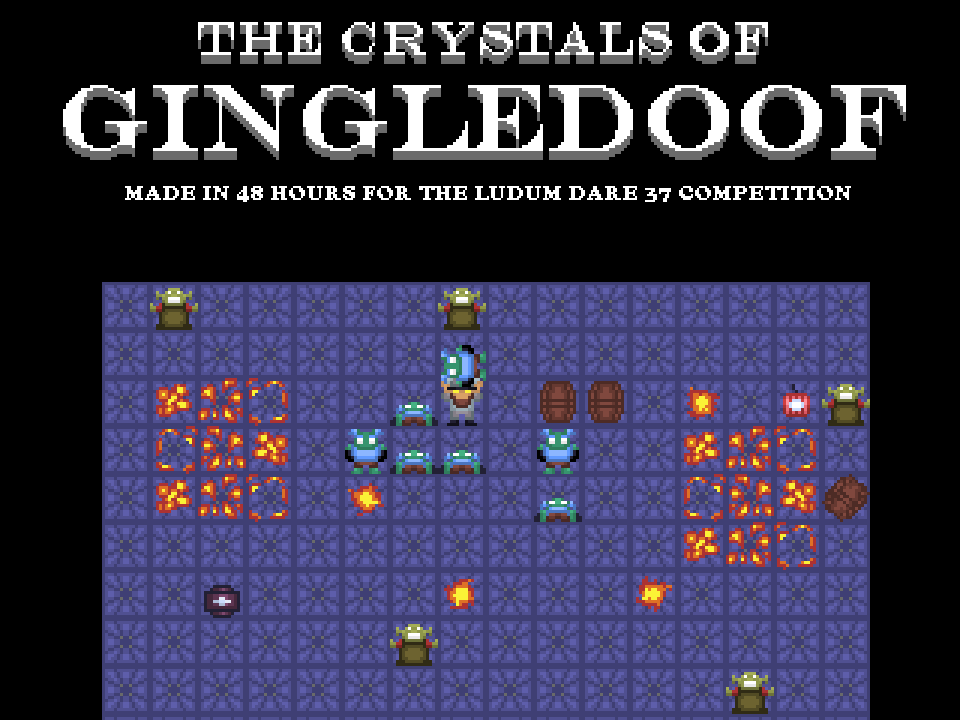 The Crystals of Gingledoof
Release date: December 11, 2016.
Platforms: Windows.
Coding Language(s): C++.
Engine/Libraries: Allegro.

This was initially made in 48 hours for Ludum Dare 37, but has been subsequently updated. This game is a sort of turn-based combat arena, in which you play as a genocidal dwarf that excels in the art of throwing barrels at strange goblin looking things. Inspired by a moment in a Vinesauce stream.
Download for Windows (With source code)
This was my very first completed project in C++. Although, it was all made in a great rush and the code is an absolute mess. I tried to port it to Linux, but found that the GCC compiler does not let me get away with the same tricks that Visual Studio's compiler did! The game was mainly inspired by the "D**m roguelike".