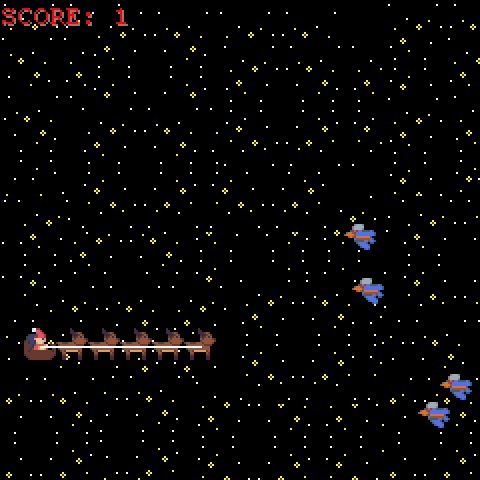 Pixel Clause's Revenge
Release date: December 27, 2014.
Platforms: Windows.
Coding Language(s): NaaLaa.
Engine/Libraries: None.

A side-scrolling arcade space shooter featuring some strange variation of Santa Claus. The number of reindeer in front of the sleigh act as a health bar. You shoot presents in order to grind through an endless horde of space birds, space cows, and space...eyeballs...