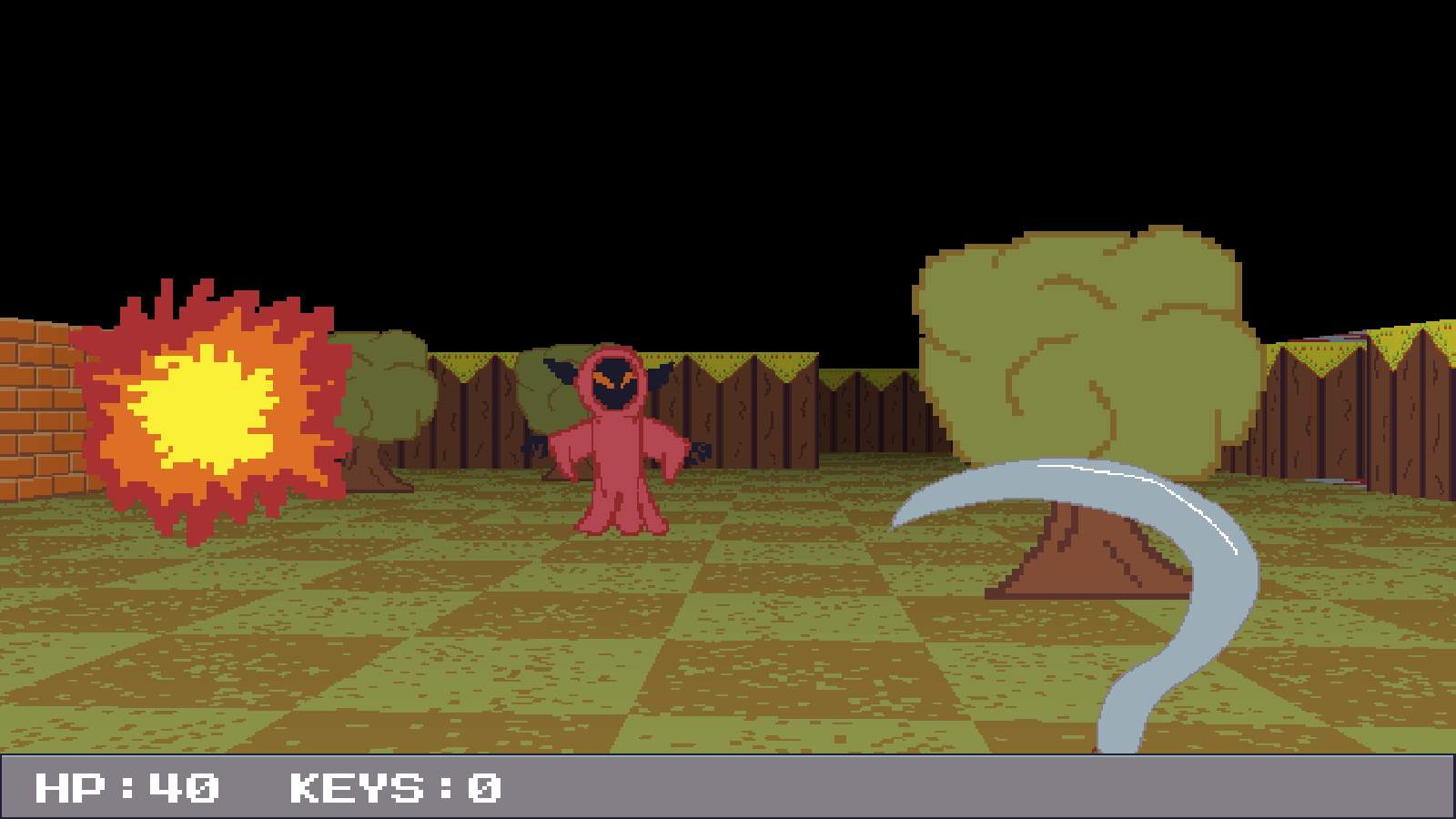 Total Invasion
Release date: November 13, 2014.
Platforms: Windows.
Coding Language(s): NaaLaa.
Engine/Libraries: None.

A DooM or Wolfenstein 3D styled first person shooter in which you wield a boomerang sickle against an army of wraiths. This is a reimagining of The Invasion made initially in seven days for the 7DFPS competition.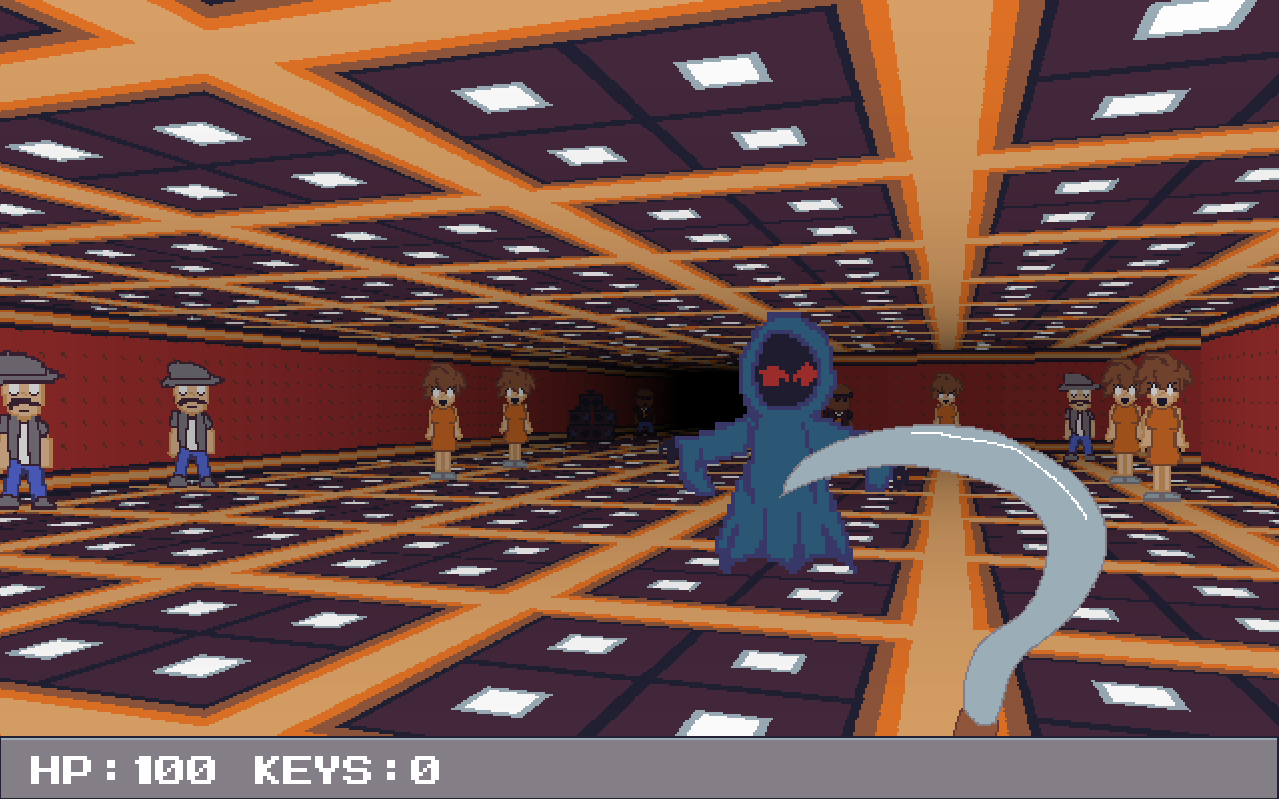 A bunch of wraiths invaded the planet, petrified a bunch of people, and ruined your garden. Now it's time to kick their butts.