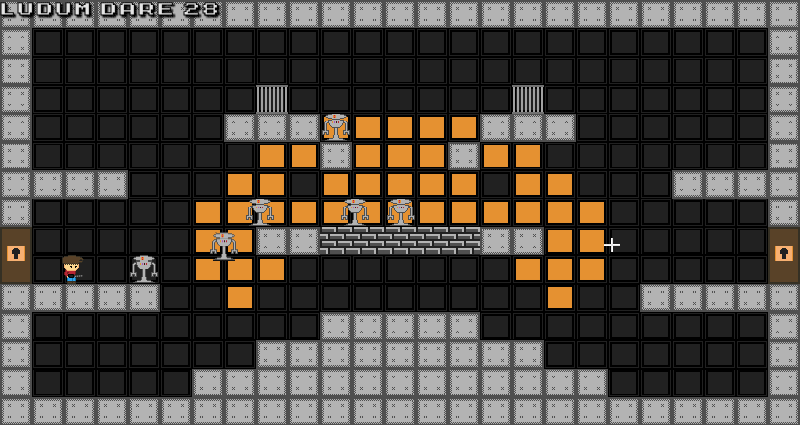 Yogosaw
Release date: December 16, 2013.
Platforms: Windows.
Coding Language(s): C#.
Engine/Libraries: Monogame.

Made in 48 hours for Ludum Dare 28. You must choose one of three weapons to use as you fight through a gauntlet of randomly selected rooms full of deadly robots. Destroy the cages that spawn them to continue to the next room. It also features a chainsaw gun.