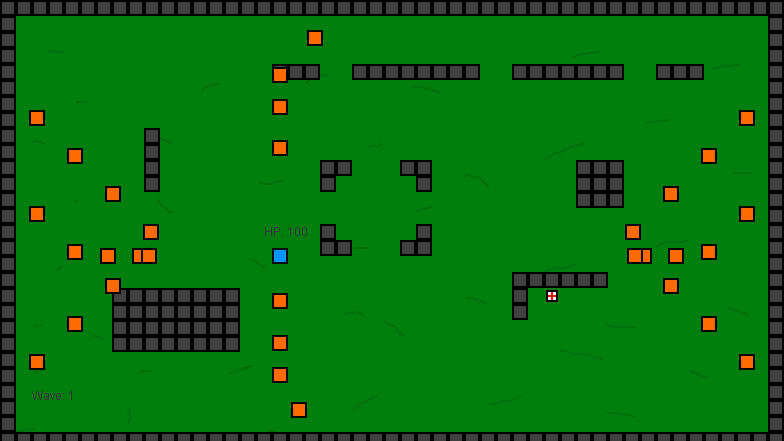 Why is Everything Square?
Дата выпуска: 04.07.2012.
Платформы: All Desktops.
Язык(и) программирования: Java.
Движок/Библиотеки: None.

A top down arena shooter in which you fight a horde of squares. This is my first semi-complete game written in a programming language that didn't rely on Game Maker. It's also my first game in which I made the music myself, though you can probably tell that I was self-taught.