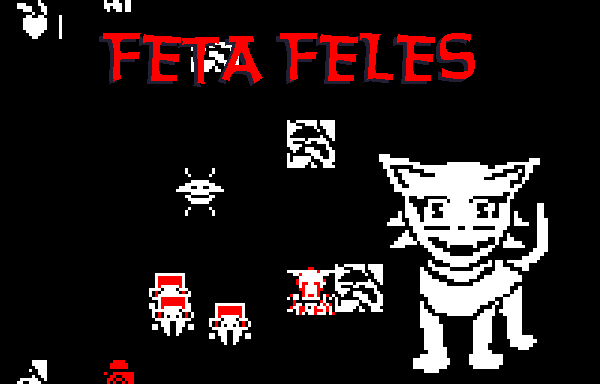 Feta Feles
Release date: December 13, 2015.
Platforms: Flash.
Coding Language(s): Actionscript 3.
Engine/Libraries: Flashpunk.

Initially made in 48 hours for Ludum Dare 34. Inspired by a dream I had when I was very young, this game imitates the style of a top-down shooter that could go on the Commodore 64 or something else of that era. It features a shocking narrative involving a cat creature named Feles that I will not be spoiling here.
This game is my first to focus on mood, that being creepiness and confusion. Since Flash as a useable platform had 'died' in 2020, this game can no longer be played in browsers. So, later I remade the game to be runnable without Flash; see Feta Feles Rebirth. If you want to play the original, then you can find it on the flash game archive program Flashpoint.